Have you seen cool hand-lettering videos before?
Maybe you have been following me and love watching the videos I post, or maybe you just are looking for something to do as you lounge around the house. I love the personal touch lettering creates and even more the wonderful creative outlet that it is. Lettering has brought so much fun and relaxation to my life and I can't wait to share it with you in this complete course!


If you have tried out brush lettering with some frustration or have been too scared to try using brush pens at all, this course will show you all my secrets to create beautiful calligraphy, make smooth transitions and get the look you're going for!
With my online classroom you can take as long as you need to master each section. You are free to watch the course as many times as you like as your access never expires. Plus, I have recorded many of the videos showing my own lettering which allows you to zoom in on my work as you go so you can see where I put my hand, how I hold the markers, and when I pause or shift for each letter. This is the best way to learn because it's so flexible yet you are up close. Pause, practice, replay all at your convenience. 
If you're familiar with my business, Lovely Little Light, then you know my love for lettering + design runs deep. Not only do I love creating for others, but I have a passion for sharing that with others! In fact, in only last year, I've taught over 400 students via in-person calligraphy workshops.
As a full-time middle school teacher, I love to learn! I am 100% self-taught but I have learned so much about design, calligraphy, and lettering over the past 5 years that I want to share with you. I do not want you to make the same mistakes that I made or leave you to learn solely on your own. This comprehensive course teaches you EVERYTHING that I have learned and all the tips and tricks that I know! All you need is a desire to learn and I will teach you the rest!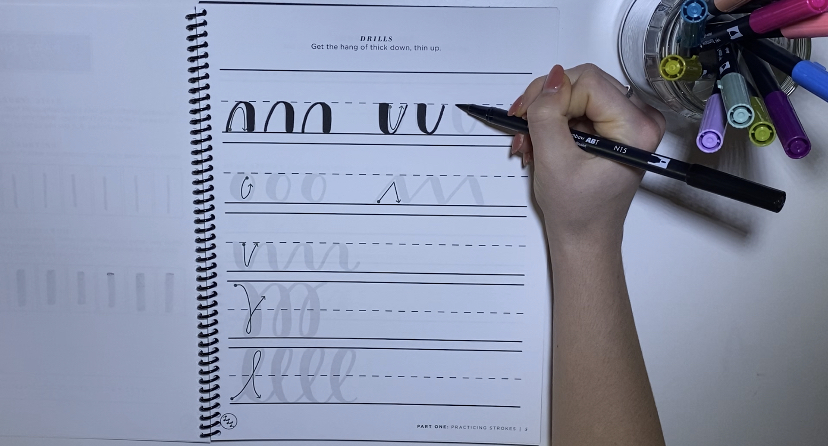 For me, lettering has become our outlet for creativity, an escape from day-to-day tasks to a place where I can focus on meaningful words and thoughts. This is a hobby you can take with you wherever you go. It's easy to share. And it simply adds beauty to the world around you.
I will teach you step-by-step. There is NO previous experience (or good handwriting) necessary. Many often mistake "hand lettering" for "good letter." Anyone can do this! You control the pace, the difficulty, and the practice - so watch a section as many times as you need to get comfortable with each skill.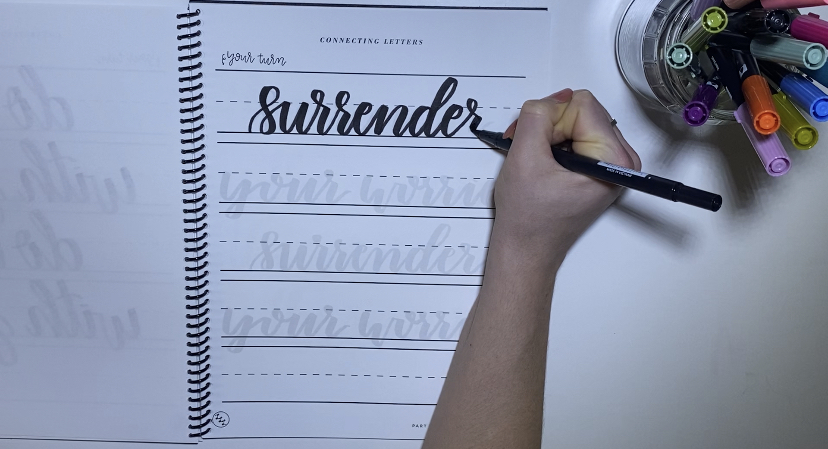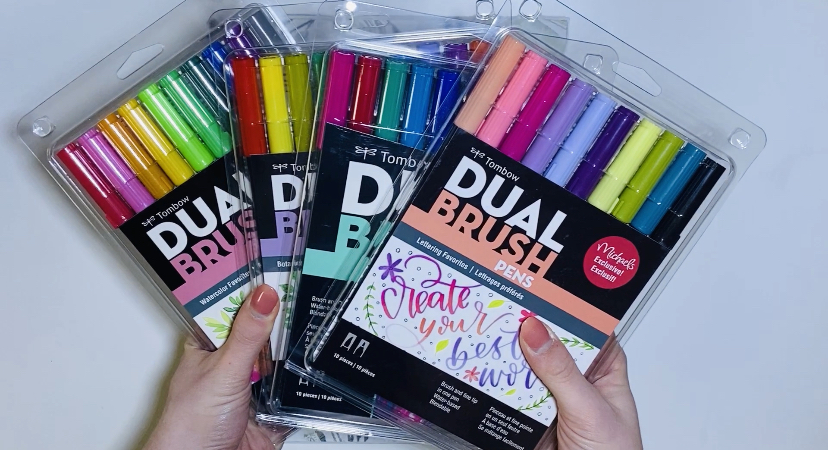 Quick Start - No Expensive Materials
There are only TWO things you need to get started in this class: printing my workbook and some markers. Brush calligraphy is taught using brush pens. In this course I discuss ALL the information you need to know about brush pens. You will also gain access to a digital download of my 50 page workbook for you to print and reuse to practice again and again!
As a live calligraphy workshop host, I have taught over 400 individuals to hand-letter in the past year. I have received countless feedback about what participants like and what they want more practice with. My in-person experience is critical because I also know what questions people normally ask and so I have been able to work those into all the material.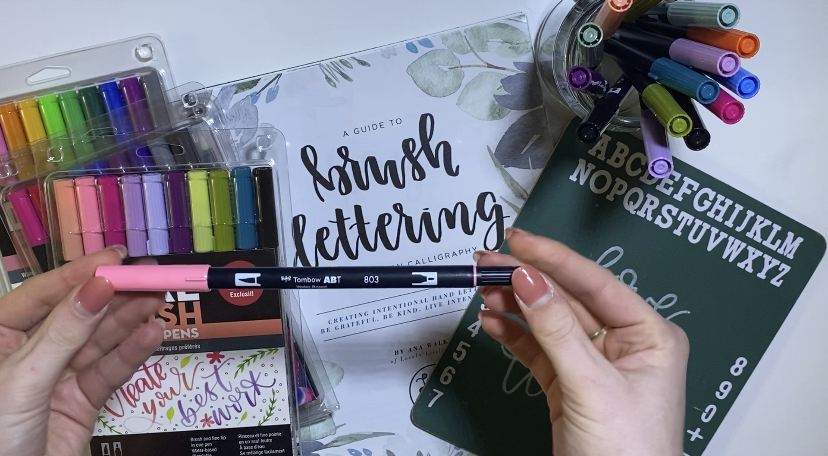 This class has over 2 hours of teaching videos and content that will guide you through my brush lettering workbook. We cover brush pens, how to use the workbook, basic strokes, lower and uppercase alphabets, connecting letters, intentional practice and more! 
Course Curriculum
Available in days

days after you enroll

Introduction to Brush Lettering Course